As an unsigned artist, navigating the music industry can be both exciting and overwhelming. In this era of digital music consumption, understanding the fundamentals of music publishing is essential to maximize your revenue and protect your artistic creations. In this article, we will provide a comprehensive guide to music publishing for unsigned artists in 2023, including a comparison of current revenue streams available to musicians.
What is Music Publishing?
Music publishing encompasses the administration, protection, and monetization of musical compositions. It involves managing the rights to your songs, ensuring you receive proper compensation for their usage, and exploring various revenue streams. As an unsigned artist, learning the basics of music publishing empowers you to make informed decisions and unlock the full potential of your musical career.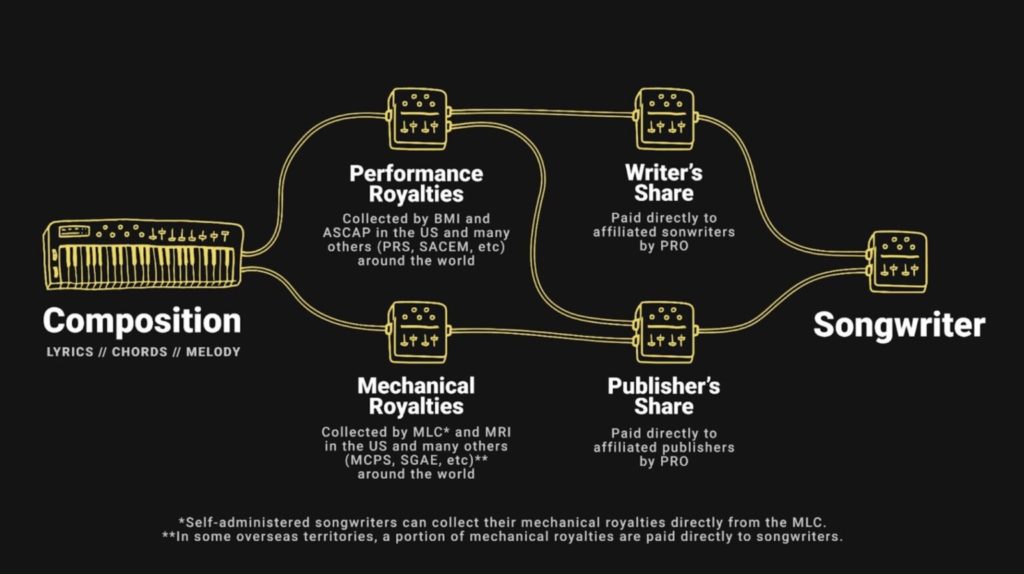 An Introduction to Music Publishing
Music publishing plays a pivotal role in the success and sustainability of artists in the ever-evolving music industry. As we step into 2023, the importance of understanding and harnessing the potential of music publishing has become more crucial than ever before. In this post, we aim to shed light on the significance of music publishing and provide artists with actionable ways to collect their publishing royalties.
Here's why music publishing matters:
Maximizing Revenue Streams: Music publishing allows artists to tap into various revenue sources, including mechanical royalties (generated from sales and streams), performance royalties (earned from public performances), synchronization licenses (music placement in TV shows, movies, ads), and more. By actively managing and collecting these royalties, artists can boost their income and create a more sustainable career.
Protecting Your Rights: Through music publishing, artists secure their intellectual property rights and ensure their compositions are properly registered, licensed, and protected from unauthorized use. This safeguarding is particularly crucial in the digital age, where music can be easily shared, remixed, or used without permission. Publishing provides legal protection and helps artists maintain control over their creations.
Collaboration Opportunities: Music publishing opens doors for collaborations with other artists, producers, and songwriters. By establishing publishing partnerships, artists can co-write songs, exchange ideas, and collectively monetize their creative works. Collaboration not only enhances artistic growth but also expands the potential for revenue generation.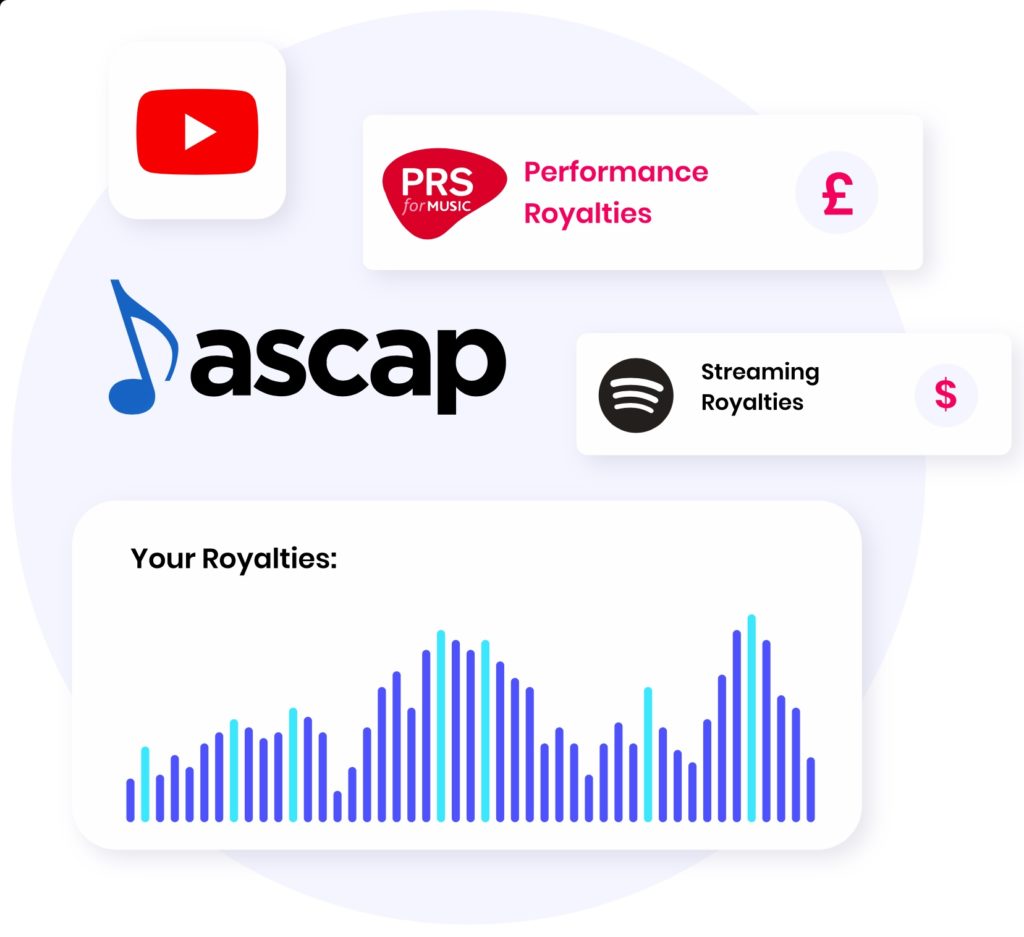 Now that we understand the importance of music publishing, let's explore some practical ways artists can collect their publishing royalties:
Join a Performing Rights Organization (PRO): Registering with a PRO, such as ASCAP, BMI, or SESAC (in the United States), or their international counterparts like PRS for Music (in the UK) or SOCAN (in Canada), allows artists to collect performance royalties when their music is played in public. These organizations track and collect royalties on behalf of artists, ensuring they receive the compensation they deserve.
Sign Up with a Mechanical Rights Organization (MRO): MROs, such as Harry Fox Agency (HFA) or Mechanical-Copyright Protection Society (MCPS), help artists collect mechanical royalties generated from physical sales, digital downloads, and streaming services. These organizations streamline the process of royalty collection and ensure accurate distribution.
Work with a Publishing Administrator or Digital Distributor: Publishing administrators, like Songtrust or TuneCore Publishing, offer services to register your songs, collect royalties, and administer licenses on your behalf. Digital distributors, such as DistroKid or CD Baby, often include publishing administration as part of their services, simplifying the process of managing your publishing rights alongside music distribution.
Educate Yourself: Take the time to educate yourself about music publishing, copyright laws, and royalty collection. Understand the basics of publishing contracts, licensing, and the role of different entities in the music industry. Knowledge empowers artists to make informed decisions and actively engage in the publishing process.
          Here at Dark Room Recordings, we are dedicated to supporting artists throughout their musical journey, and music publishing is an integral part of that journey. We encourage all artists to explore the potential of music publishing, unlock their royalties and embrace the myriad opportunities it brings.
Understanding music publishing is vital for unsigned artists to thrive in the modern music industry. By leveraging the revenue streams available in 2023, you can generate income from various sources and create a sustainable career. Remember to affiliate with a PRO, explore sync licensing opportunities, embrace YouTube monetization, and consider publishing administration services. Stay informed, stay proactive, and continue creating music that resonates with your audience.
In this exciting era of music, unsigned artists have the power to shape their own destinies. So, step into the world of music publishing, unleash your creativity, and take your music career to new heights.
Note: It is always recommended to consult with professionals or industry organizations for personalized advice.